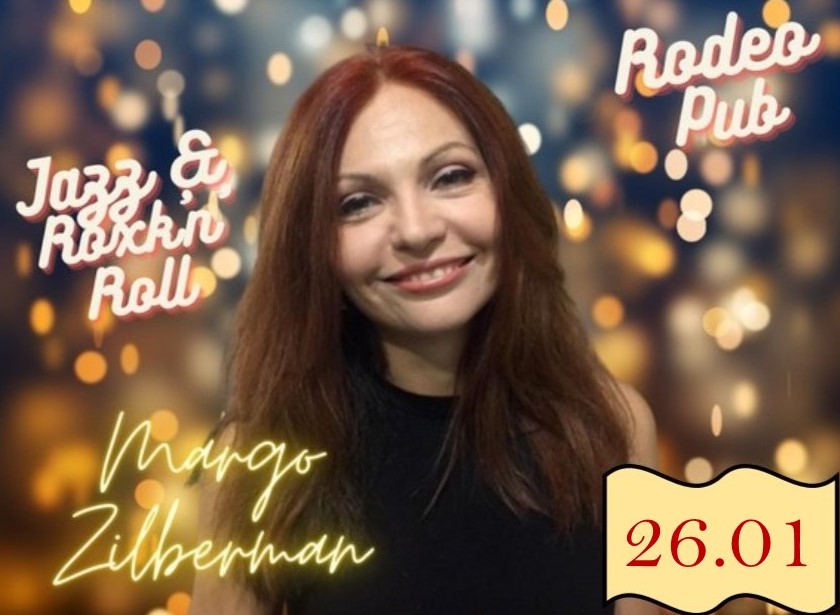 Opening at
Begining at
Jazz and Rock with Margarita Zilberman
jazz
rock
Margarita Zilberman at Rodeo, 29.09
New program!!!
אנחנו מזמינים אותכם לערב קסום ברודיאו עם זמרת מדהימה מרגריטה זילברמן!
ערב, שכולו ג'אז, רוק ויופי!
שירים חדשים!
מידע נוסף: 054-4707952
An Unforgettable evening filled with various songs of world's favorite jazz and rock-n-roll musicians of all generations!!!
From Ella Fitzerald, the queen of jazz, Postmodern Jukebox to "Queen", Beatles, Presley, and Radiohead. Throughout the performance, you will be immersed in an ambiance of emotions, astonished by the vocal color, depth, and technical skills of our incredible singer Margarita Zilberman!
Looking forward to seeing you!
More information: 054-4707952
Price: 50₪